Welcome to the Dallas Wiki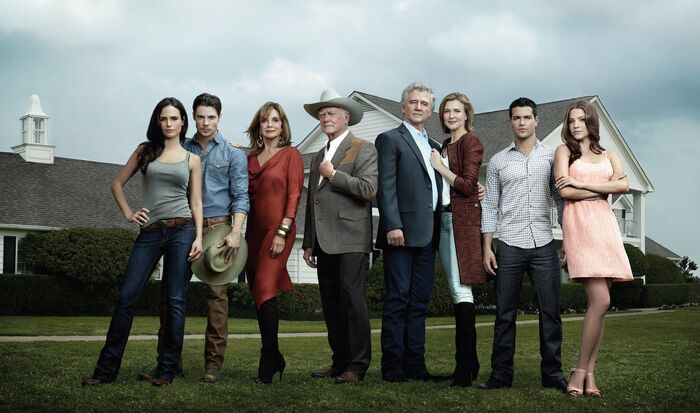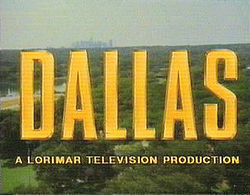 When the series began, the founder of Ewing Oil and patriarch of the Ewing family was John Ross "Jock" Ewing, Sr. (veteran movie actor Jim Davis), a ruthless oil tycoon who had allegedly cheated his one-time partner, Willard "Digger" Barnes (David Wayne, later replaced by Keenan Wynn) out of his share of the company as well as Digger's only love, Eleanor "Ellie" Southworth (veteran stage/movie actress Barbara Del Geddes). Later, the offspring of Jock's brother would claim that their father was integral to the oil boon that created the Ewing dynasty, and unsuccessfully sued the estate.
Jock and Miss Ellie had three sons, J.R., Gary (David Ackroyd, later Ted Shackelford) and Bobby (Patrick Duffy). J.R., the eldest Ewing son, unscrupulous and unhappily married to a former Miss Texas, Sue Ellen Ewing (Linda Gray), was frequently at odds with his youngest brother, Bobby, who displayed the morals and integrity that his eldest brother lacked. Gary, the middle son, was the "black sheep" of the family. Long estranged from Jock, and treated terribly by J.R., he did have a good, though distant relationship with Bobby and Ellie. He in turn was also married to Valene "Val" Clements Ewing (Joan Van Ark), who raised a young lady, Lucy (Charlene Tilton) J.R.'s and Bobby's saucy, yet confused niece, who spent most of her time residing at Southfork with her grandparents, all the while, she was sleeping with the ranch foreman, Ray Krebbs (Steve Kanaly). Ray would later be revealed as a half-sibling, an illegitimate son through an extramarital affair Jock had committed in the past. Kanaly was unhappy with his small, one dimensional role and considered leaving the show. To add depth to Kanaly's character, Hagman suggested that the writers create a plot wherein Ray becomes half-brother to J.R., Gary, and Bobby, noting his resemblance to Davis. The episode where Ray and half-niece Lucy had a fling is, as Kanaly told Dinah Shore in an appearance on her show, "prayerfully forgotten, we hope."
Ray had previously engaged in a short fling with Pamela Barnes (Victoria Principal), who was Digger Barnes' (David Wayne) stepdaughter and Cliff's (Ken Kercheval) half-sister. However, Pam loved Bobby Ewing and the two married in the pilot episode. J.R., who loathed the Barnes family, was not happy with Pam living at Southfork and tried to constantly undermine her marriage to Bobby. The feeling of acrimony was mutual from Cliff and he too tried to undermine their marriage, but in time he grew to accept it and Bobby as his brother in law.
Loading RSS data...
<Discussions />